Nov 23, 2022
Nov 24, 2022
Archeological evidence suggests humans and dogs first began forging friendships over 30,000 years ago. And as any dog parent will attest, it's not hard to understand why!
From loyalty to unconditional love, dogs just have so much to offer in the way of companionship. Rest assured you're not alone if you consider your dog less of a pet and more a member of the family.
But do dogs know who cares for them? Absolutely!
Studies show that when dogs and humans interact, both experience a release of oxytocin, which is often known as the "love hormone." Dogs not only know that their humans love them but are not shy about showing their love in return with tail wagging, licking, and cuddling.
But it's also important to recognize warning signs your dog is crying for help.
Do Dogs Ask Humans for Help?
You bet they do. How dogs cry for help may be different from the ways people do, but it turns out our canine companions want our assistance just as badly.
Monique Udell, an animal behaviorist at Oregon State University, conducted a fascinating study that revealed the difference between pet dogs and undomesticated wolves.
When presented with a puzzle box containing a treat, the wolves preferred to try working out the solution for themselves, whereas the pet dogs looked to their humans for help.
"They prefer a social cognitive solution"—that is, they want their owner to help them open the box," Udell explained. She goes on to explain that this is probably due to the fact that most domesticated dogs are trained and tend to rely on their people for instruction and encouragement.
How Do Dogs Tell You Something Is Wrong?
Fortunately, over the course of history, pooches have figured out plenty of other ways to communicate with their people.
From facial expressions to tail wags, dogs often rely on nonverbal communication first and on vocal sounds second to let you know they need assistance. Ready to learn to speak the canine language?
Join us for a look at how dogs ask for help. We'll go over how to recognize common signs of distress and what you can do about them.
Warning Signs That Your Dog Is Crying for Help
Without further ado, let's look at how dogs ask for help from their owners.
1. How Dogs Cry for Help When Anxious
Just like people, dogs can get stressed out for a number of reasons. One study found that over 70% of dogs expressed anxiety over common issues such as fear of loud noises, strangers, or being separated from their owners.
Here are several different ways dogs tell their owners they are experiencing stress:
Pacing or hyperactivity
Whining or excessive barking
Trembling or hiding
Tail tucked and/or ears folded back
Unusual aggression toward strangers or other dogs
When it comes to how to help, put yourself in your dog's position. If you were feeling anxious, would it help you calm down if someone screamed at you? Unlikely.
Rather than getting angry, try to figure out the source of your dog's anxiety and use reassuring words and body language to let them know that everything is okay. If you can't remove the source of your dog's stress, then you may want to try products like calming collars, calming supplements, or even anxiety vests.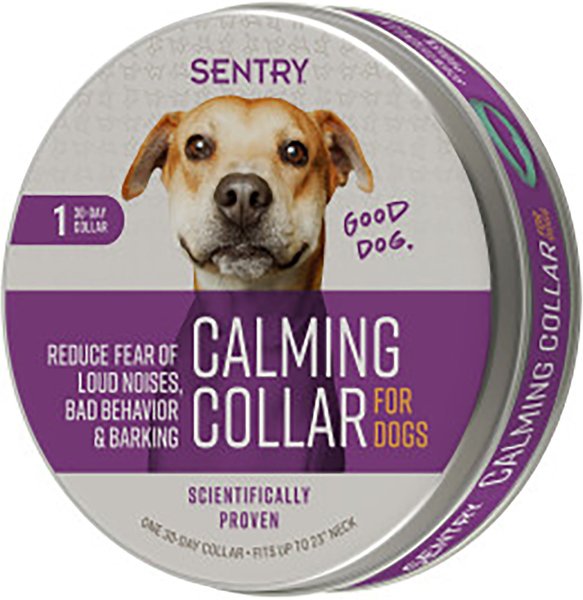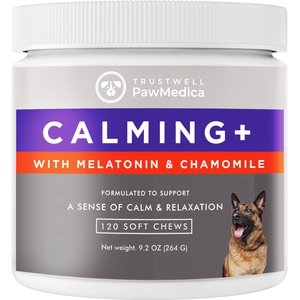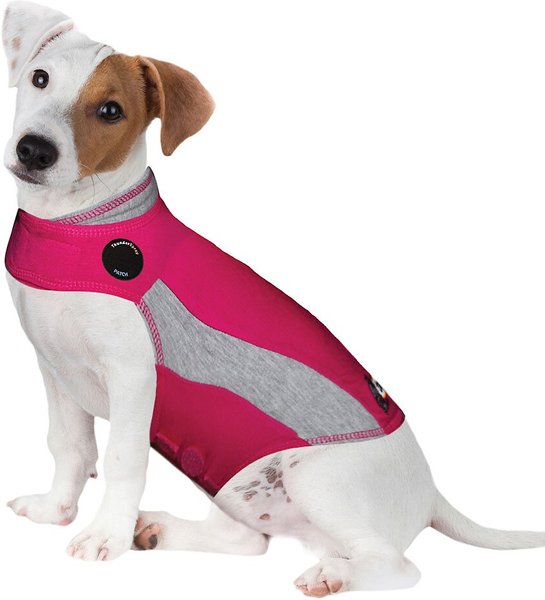 ThunderShirt Polo Anxiety Vest for Dogs
chewy.com
Check price
Patented design applies gentle, constant pressure to calm anxiety, fear, and over-excitement. This gentle hugging produces a dramatic calming effect.
Calms your dog during fireworks, thunder, separ...
Training and socialization can also go a long way toward helping your dog feel comfortable in more situations.
2. Changes In Appetite
If your dog suddenly stops eating or drinking, then it may be a sign that they aren't feeling well. While there are several reasons that your dog's appetite may change, it's important to find out the source of the problem.
First, make sure that your dog's food isn't expired. Next, try to check their mouth for any signs of swelling or dental issues that could indicate that it's painful for your dog to eat.
Ask yourself if there are any external factors, such as stress, that may have affected your dog's normal routine? If there are no obvious clues to your dog's sudden change in behavior, then make sure you monitor them closely.
If their loss of appetite lasts more than 24 hours or is accompanied by vomiting or diarrhea, then it's time to head to the vet to figure out what's going on.
3. Direct Eye Contact
Adorably intense direct eye contact is how dogs ask for help with a variety of issues. If you look up to find your dog staring directly into your soul, then it's safe to assume they want something.
Whether they're hungry, need to go outside, or simply want to play, dogs are well aware that few humans can resist the allure of their gaze. Fortunately, they'll often lead you to the source of their desire, such as the door, to a toy, or to their food bowl.
Want to cut out any doubts? Recently, a speech pathologist named Christiana Hunger went viral when she taught her dog Stella to communicate with paw activated speech buttons.
If you're up for the challenge, you too attempt to teach your dog to use Fluent Pet communication buttons.
4. Licking or Scratching
If you notice your dog licking or biting its paws or scratching excessively, then take a look at its skin. If there are obvious bite marks, then your dog may be dealing with fleas or ticks.
Giving your dog a bath with a good flea and tick shampoo or even Dawn dishwashing liquid can help clear up the issue in the short run. But it's important to wash your dog's bed and spray your home with flea and tick spray to make sure you eliminate all of the pests that have moved into your home.
You may also want to talk to your vet about topical solutions like K9 Advantix II, which can repel ticks, fleas, and mosquitos before they bite your dog.
If there are no obvious bite marks, then your dog may be suffering from allergies. Talk to your vet about allergy supplements or medications that help get the issue under control.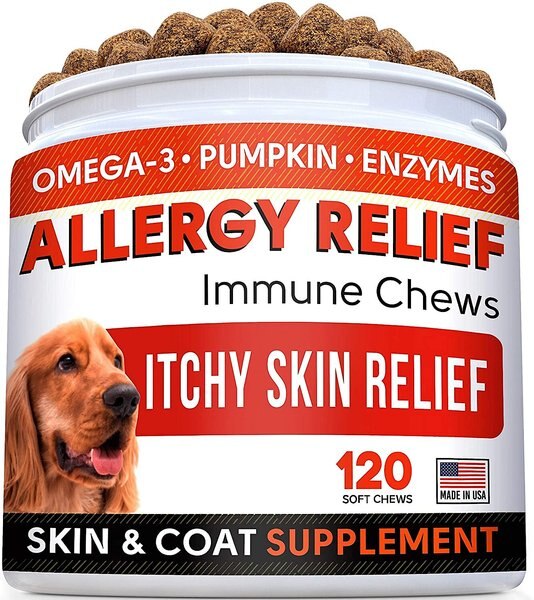 StrellaLab Allergy Relief with Omega-3 Dog Chews
chewy.com
Check price
Proudly made in the USA.
These allergy bites work to protect your dog's immune system from seasonal, food and environmental allergies, relieving excessive itching, redness, sneezing, skin irritatio...
5. Destruction of Human Property
Among the most common crimes of canine kind, many a dog has indulged in the destruction of a shoe, piece of furniture, or other object. As frustrating as this can be, it's also how dogs ask for help with boredom.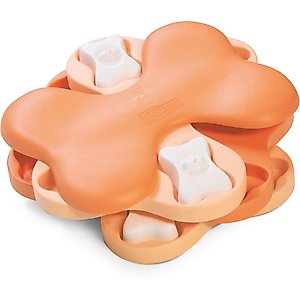 If your dog is a high-energy breed, then he may be telling you he's got a serious case of cabin fever. Try treating your bored little buddy to interactive toys, chew toys, and more walks and play time.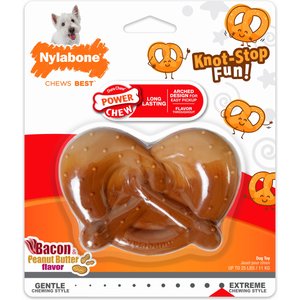 Sick of throwing soggy tennis balls? Check out this handy launcher which lets you scoop up a newly retrieved ball and launch it further for a next-level fetch.
Chuckit! Sport Dog Ball Launcher
amazon.com
Check price
THROW FARTHER & FASTER: elevate fetch with your dog with the Chuckit! Dog ball launcher, increasing the range and speed of your throw and exercising your dog in a fraction of the time
LIGHTWEIGHT &...
When your schedule gets hectic, you might also consider dropping your dog off at a reputable doggie daycare. That way she'll be able to spend the day playing with her own people instead of destroying your sofa.
6. Whining or Barking in One Particular Location
If you hear your dog whining or barking from the other room, be sure you investigate before simply telling your dog to cut it out. If your dog is singing the song of her people from one location, it's usually no coincidence.
You may also like: Here Are The Reasons Why Your Dog Whines At Night
How dogs cry for help sometimes directly corresponds with where they cry for help. If you find your distressed dog staring longingly at the base of your coach, it could be that his favorite toy is trapped beneath.
Reacher Grabber Tool, 32" Grabbers for Elderly, Lightweight Extra Long Handy Trash Claw Grabber, Reaching Assist Tool for Trash Pick Up, Nabber, Litter Picker, Arm Extension (Blue)
amazon.com
Check price
EASY GRABBING: Reacher grabber to pick up items with easy, picks up coins, envelops, trash etc, easily pull the trigger, it starts work, reduces labor intensity, makes our work become easier.
EXTRA...
If this is a common occurrence, a reacher grabber can help save your back by eliminating the need to constantly move furniture to rescue stray toys. If it turns out your dog is sounding the alarm as she looks out the window, then be sure to check out what's going on and respond accordingly.
For instance, if the trigger is the mailman, then you may want to gently reassure her that everything is okay and that he's a friend. If it turns out that there's a stranger nearby, then you may actually want to thank your dog for alerting you to the situation, so she realizes that sometimes it is okay to let you know what's going on.
7. Changes In Bathroom Habits
Once dogs are potty trained, they don't tend to like to go inside the house for no reason. If you've been having issues with potty training, then it's important to help your dog develop a schedule to ensure they're able to go out as often as they need to.
But if your dog suddenly starts urinating or defecating in the house for no apparent reason, it's not necessarily a sign they've gone rogue. Sometimes, this is how dogs cry for help when they have a UTI or other illness.
Conclusion
Rather than getting angry at your dog, you may want to consider taking them for a vet checkup to ensure they aren't trying to tell you something is wrong.
Learning to read warning signs your dog is crying for help is an important part of ensuring that your pet stays happy and healthy! We hope this has helped give you some insight into common ways dogs ask for help and what to do about them.
Much like people, dogs rely on both nonverbal and verbal cues alike to help keep their best buddies in the loop about what's going on. By paying attention to what they're trying to tell you, you'll develop an even deeper bond with your four-legged friend that will last for life.
Post ID: 23YYq0wxB
Category ID: pMbBloG
The responses below are not provided, commissioned, reviewed, approved, or otherwise endorsed by any financial entity or advertiser. It is not the advertiser's responsibility to ensure all posts and/or questions are answered.